What can we help you with today?
Our help center is an open, self-service support platform that lets you
easily find the answers to your questions about EvolveAR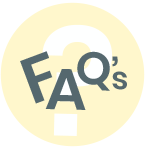 FAQ's
Welcome to the faqs about EvolveAR platform. Here we can answer some commonly arise questions while using the EvolveAR platform.
If need any question is not listing then check out the
Help Center
You can make assets in your project intractable through the use of 'Interactions' panel in EvolveAR Creator section. You can define interaction values and type from the provided options which define your asset interactivity.
For example, setting 'Enlarge' interaction on an image will allow viewers to view that image on full screen when tapped in an AR environment.
Our Evolve AR CMS comes with social media integration features that enable users to sync their social media accounts with the current CMS account. You can link your Facebook, LinkedIn and YouTube accounts to Evolve AR Creator.
Just go to 'Integrations' section in 'Profile settings' and link up your social media account.
You can change your subscription plan from 'Subscriptions' section in Profile settings. Each plan offers extended features for you to build compelling AR experiences. You can subscribe to a plan by selecting a subscription and entering your payment info separately under 'Billing info' section.
For more details regarding pricing plans, visit:
Our EvolveAR CMS works with almost all of the latest mobile devices but there are a few exceptions to the list due to hardware and processing capabilities. For IOS, our AR player works with Iphone 6 and above while with Android, the mobile device needs to have an Android version of 8.0 atleast with ARCore enabled.
You can contact our support team to find out if your device AR enabled:
www.evolvear.io/contact
EvolveAR offers comprehensive analytics of your published projects. Just click on 'Settings' icon of a project and click 'View analytics'.
Keep in mind that only account admins can view analytics of published projects which are available with-in 24 hours of publishing your project. However, analytics section needs sufficient data collection to calculate and display extensive report data.
EvolveAR CMS admins also have the option to download our AR analytics app and view analytical reports on their mobile devices.
To know more about our report types and data analytics, please read our documentation on:
The choice is completely up to you. You can choose how long your project will be live. You can publish or un-publish your projects from 'Settings' icon on project dashboard or in EvolveAR Creator section of any project.
The choice is completely up to you. You can choose how long your project will be live. You can publish or un-publish your projects from 'Settings' icon on project dashboard or in EvolveAR Creator section of any project.
You can preview your project by clicking the 'Preview' option in project 'Settings' on projects dashboard. If your project is un-published and not available for public viewership, you will be asked to enter your
Your subscription plan defines the number seats available to share with your colleagues. We have multiple packages and offers that are designed according to the needs of multiple types of organizations and clients.
Each subscription plan allows a set of seats available for the user to share with their colleagues and build up teams by sending invites.
To find a more suited subscription plan for your team, please contact our support team for assistance:
EvolveAR offers users three access levels:
Admin: An admin has complete access to system features including workspace and project operations, subscriptions, payment details and projects analytics.
Creator: A creator access level is for team members that can create, edit and delete projects.
Editor: An editor access level is for team members that can only edit an existing project.
Yes, EvolveAR allows you to fully collaborate with your team throughout the AR creation process. You can add members to your team and assign different access levels to them according to your needs.
You can also assign workspaces to your team members who will have access to projects within them.
All the created AR experiences can be viewed through the AR mobile application that comes with our unique AR viewer which will scan and play the campaign on a specified surface. However, we also offer our services to embed our AR scanner into existing applications (IOS, Android) to make them AR compatible. Of course, the hardware limitations of mobile devices do play an important role into the integration and compatibility.
To integrate our AR scanner into your application, please get in touch with us on:
www.evolvear.io/contact
EvolveAR CMS supports 3D models of .GLB format only. It is required that the users convert their 3D model files to .glb before uploading on CMS for AR experience.
EvolveAR supports the following assets that can be used in your campaigns:
Videos
360 Videos
Images
Photo album
3D models
Text box
Button
Sound
GIFs
Project type (Tracker/Surfaced based) selection depends on your medium of display. If you want to display your AR experience over any print media, then a Tracker based project is option to go with.
If you want your projects to be displayed over a real-world surface like a floor or a table, then go with surface based (tracker-less) projects. Surface based projects are mostly suited for indoor surfaces with optimal lighting and detection conditions.
The categories target multiple business verticals and allow users to specify their target market. This makes project viewership analytics more efficient and accurate for business analysis.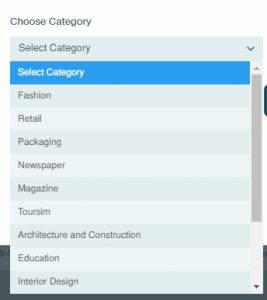 Augmented reality is an interactive experience of a real-world environment which allows digital information like videos, photos, links, games, widgets etc. to be presented on top of real physical world items when viewed through the lens of a compatible smartphone (iOS and Android), tablet or wearable device. With the help of Augmented Reality, you can bring all your physical materials, packaging and even your products to life.
The EvolveAR CMS is a platform that enables the users to create and publish Augmented Reality Content. The eco-system of the AR platform includes a CMS and a mobile application (iOS and Android). The users can create campaigns on the CMS and publish over the mobile application that is available for the public to use. That way they can get their Augmented Reality content out for the public to view and share.