Evolve AR brings a unique outlook at creating and publishing AR content. Simplistic UI and distinctive platform features empower you to unleash your creative skills and build stunning immersive experiences.
Here are some simple steps to get you up and running with your first AR experience creation:
Click on "New Project" button to start creating your first experience.
Select a type for your campaign, for example 'Tracker- based' campaign.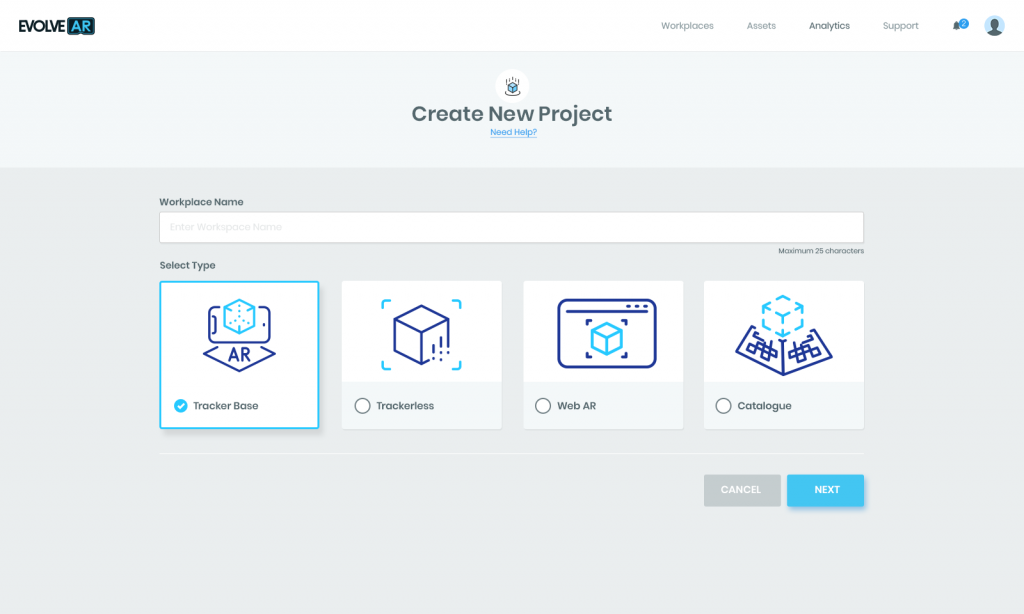 Enter a title for your campaign along with the category of your campaign. The campaign category enables EvolveAR to track your campaign progress according to the selected business vertical.
Upload a tracking image on which your content will be displayed. You can only upload image files in JPG format that are under 1MB.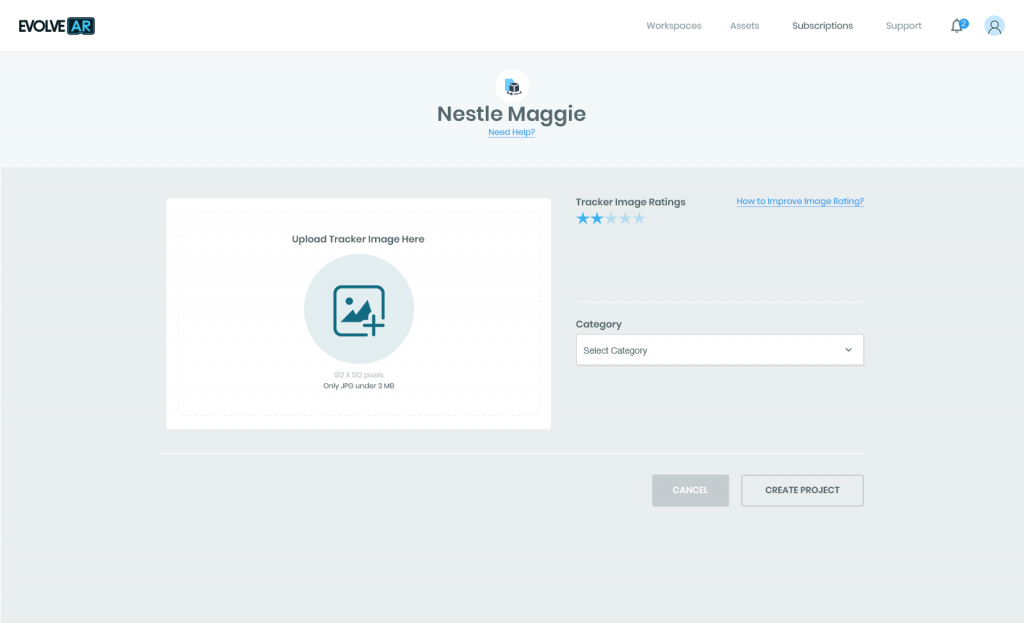 Once your tracker image has been verified for augmentable feature points, you can launch the EvolveAR Creator section and begin creating your AR experience.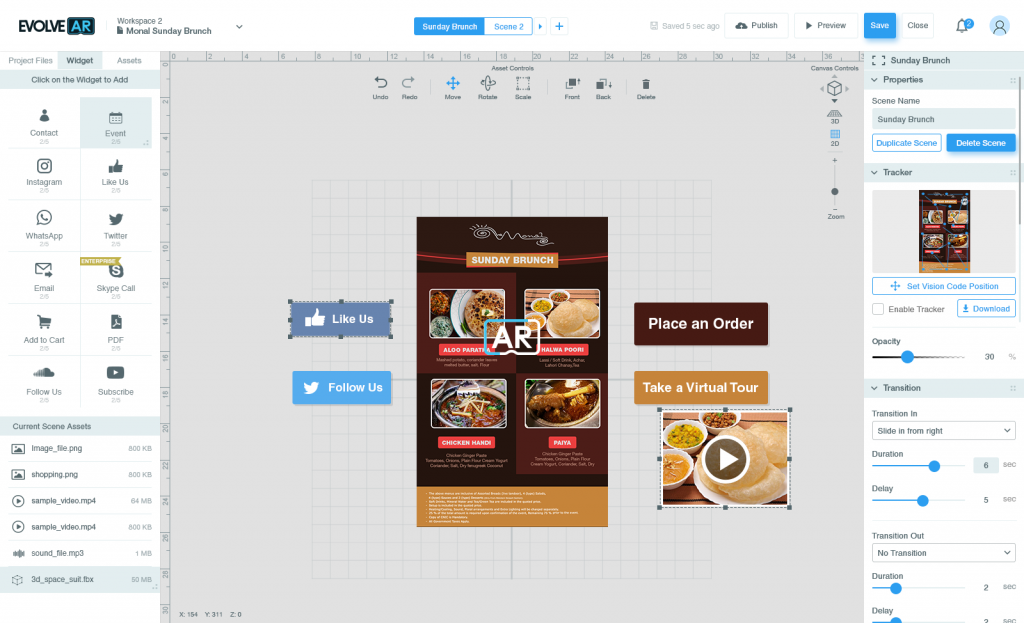 The Evolve Creator offers multiple digital content options to select from and build an immersive campaign around them. Each content option is termed as an asset.
You can add media assets on your project by selecting from 'Assets' Tab on the left side. You can add images, videos, galleries and CTA buttons to create immersive AR experiences.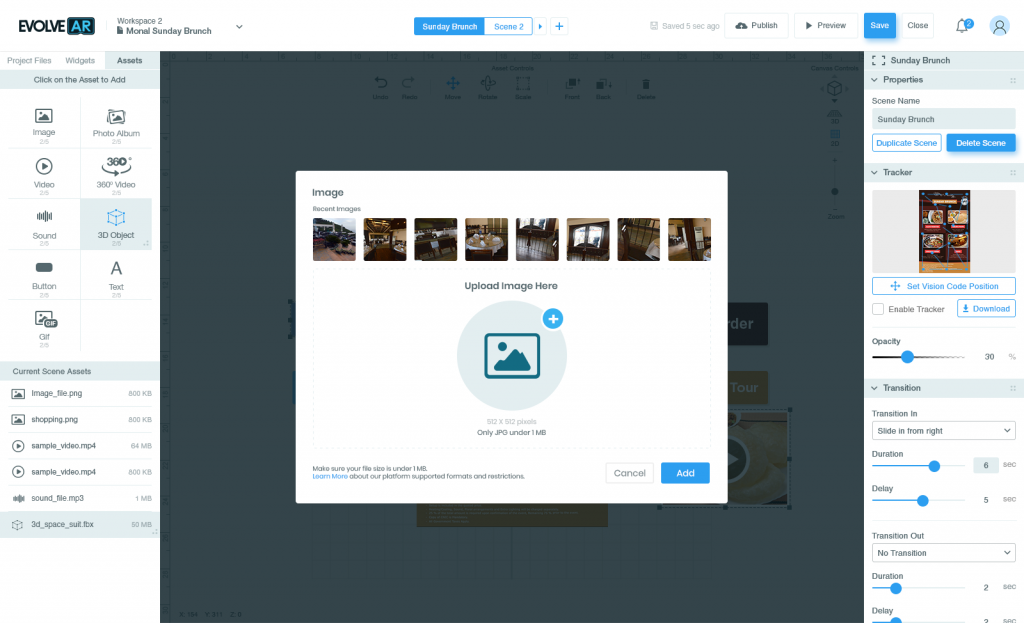 You can rotate, drag and scale the graphical assets to design your interactive experiences.
You can preview your campaign before publishing it for public viewership by clicking the 'Preview' button.
Once you're finished creating the content for your campaign, click on the 'Publish' button to publish your campaign over to Evolve AR mobile application for public viewers.
Scan your tracker image with EvolveAR mobile app to view your AR project