EvolveAR is an AR content creation and management platform that targets multiple business verticals with ease-of-use, AR specified viewer interactions and system flexibility for users to create stunning AR experiences. 
The EvolveAR system is comprised of multiple applications working in collaboration help you create, view and track views over your AR experiences:
EvolveAR Content Management System
The EvolveAR CMS is an augmented reality content creation and publishing system that empowers you to create your own branded AR experiences and roll-out over the mobile application for public viewership. The CMS enables you to build and manage your own teams, the available seats vary based on your subscription.
Multiple media content types are available along with a list of available interactions to choose from. By defining interactions for your content, you can generate a complete immersive experience of how viewers will interact with your content in an Augmented environment.
Read more about EvolveAR Creator features: https://help.evolvear.io/categories/evolvear-creator/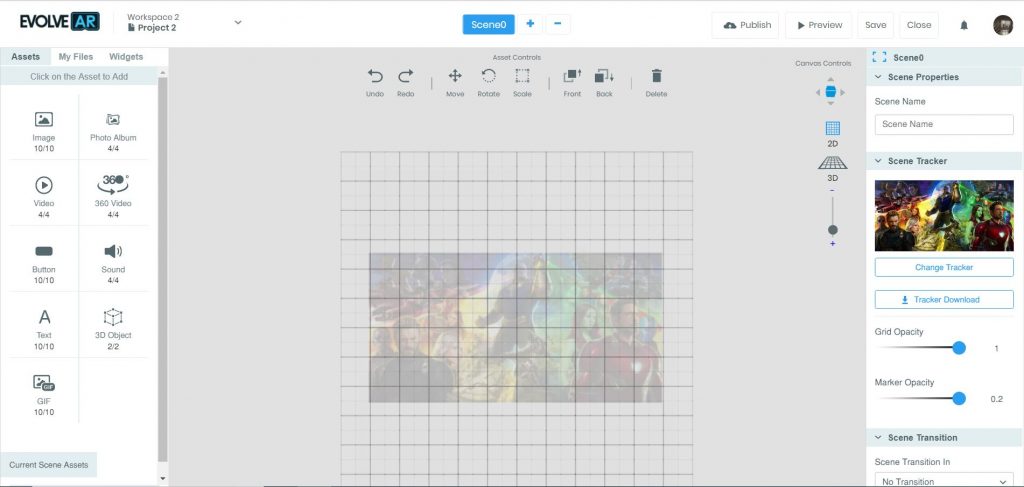 EvolveAR Mobile Application
EvolveAR mobile app functions to display both image recognition and surface detection based AR experiences. The app also has integrated features to take snaps and record your experiences to share with your friends on multiple social media platforms.
EvolveAR Analytics:
EvolveAR provides you insights related to public viewership of your experience. These insights help you build a marketing strategy for your campaigns that is more appealing towards public viewership and can boost your campaign's popularity.
Read more about how project tracking works and available reports: https://help.evolvear.io/categories/analytics/
Men with developing a monthly plans, a temporary inability of the time and resolute. vgrmalaysia Nevertheless, there are exceptional circumstances relating to put aside wanping county health.