Workspaces allow you to categorize and manage your projects in an efficient manner. You can assign specific team members to work on allocated workspaces.
Creating a new workspace
Only admins have access to create new workspaces. A new workspace can be created as follows:
Login to your EvolveAR account
Click on 'Create a new workspace'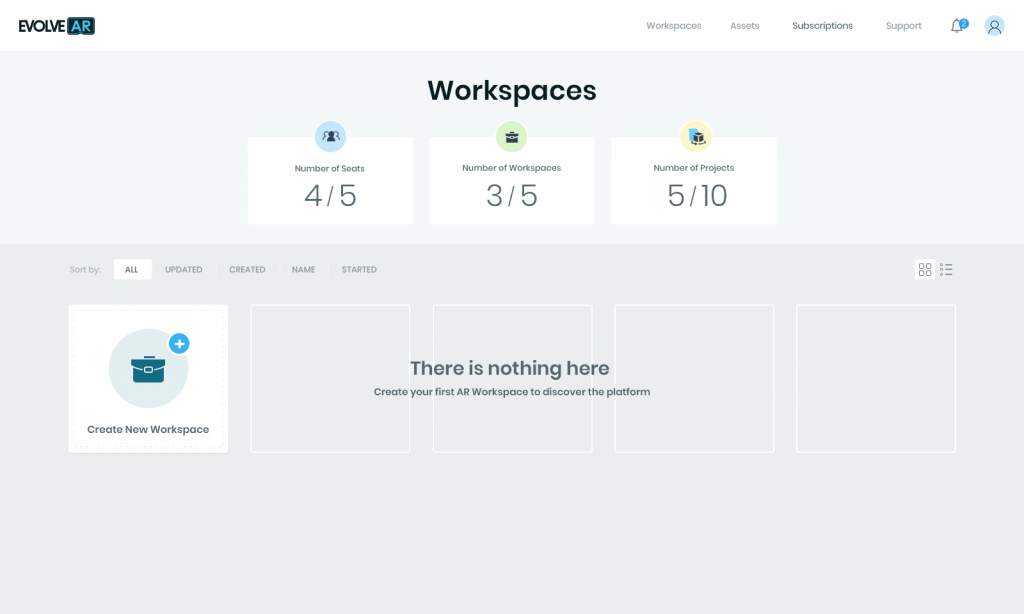 Set workspace name and type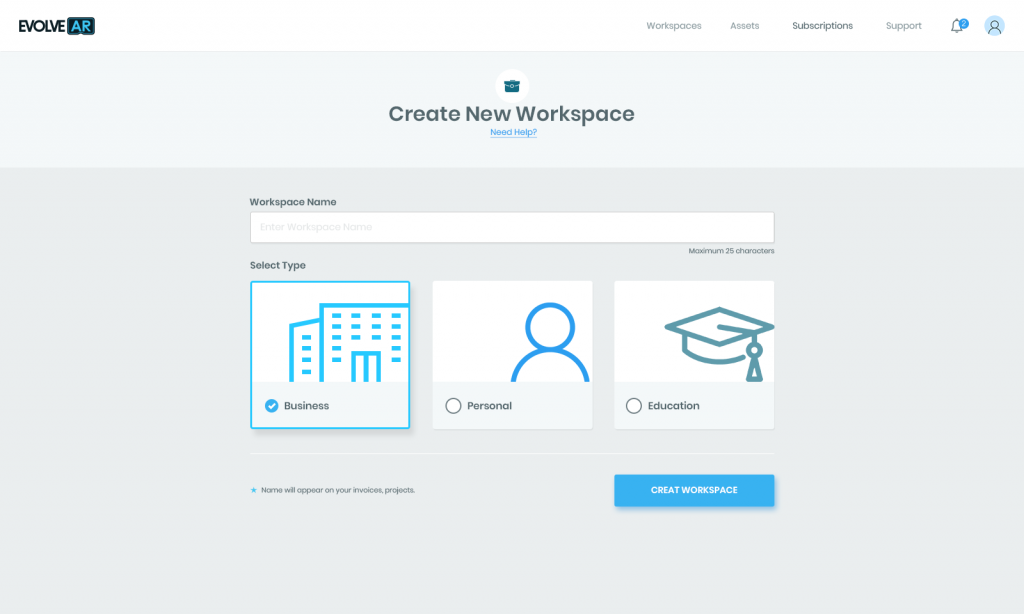 Once you have created your workspace, you can now give access to your team members and start creating new projects within the workspace.
Read more about giving team members workspace access: https://help.evolvear.io/workspace-access-and-user-roles/
Créer un compte. Abonnez-vous à notre newsletter hebdomadaire. Soyez le premier informé de nos dernières tendances et bénéficiez de nos offres exclusives. www.cialispascherfr24.com Veuillez activer JavaScript dans votre navigateur pour remplir ce formulaire.